A Brighter Dental Experience
General, Family, and Aesthetic 
Practice Location
Medicross, Cnr Blackburrow & Cleland Roads, Hayfields
Pietermaritzburg
Practice Hours
Monday – Friday : 08:15 – 16:30
Saturday : 08:30 – 12:30
Welcome to our practice
Hayfields Dentistry offers world-class dental care with treatment that's tailored to your individual needs and desires. We are dedicated to providing the best possible treatment in a welcoming and comfortable setting where patients are cared for like family.
We are driven to focus on our patients' needs with a unique patient-centric process. Our dentists aim to provide long-term oral healthcare solutions to help you and your family keep your mouth, gums and teeth healthy.
Ask about our Smile Guarantee 
Your happiness means the most to us and we're only happy if you are. We are proud to offer a guarantee on the quality of our dental work that ranges from 6 months to 5 years (depending on treatment type i.e fillings/root canals /crown and bridge ) terms and conditions apply. Guarantee is subject to accepting one of our proposed treatment plans.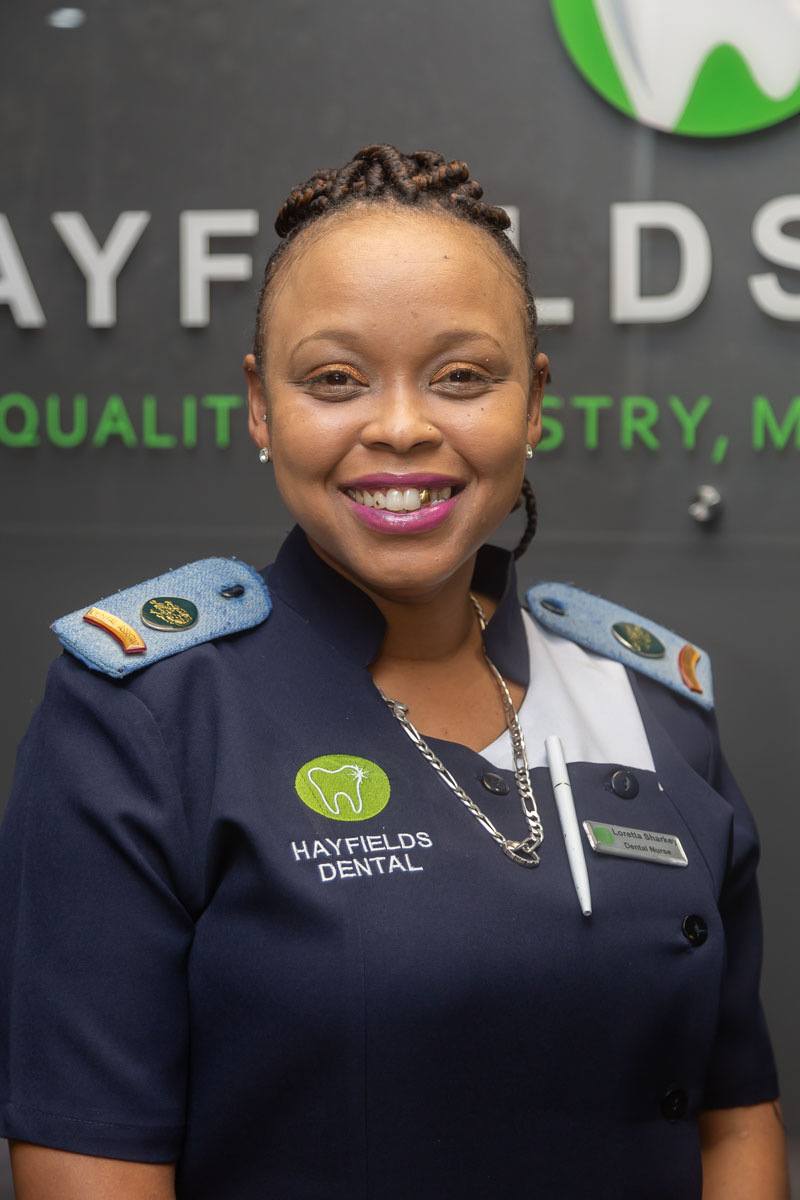 Whitenings
Root canals
Crowns
Bridges
Implant Restorations
Smile Make Overs
Veneers
Dentures
Fillings
Invisalign Orthodontics
Cleaning and Polishing
Root Planing Procedures
Minor Oral and Periodontal Surgery
Impacted Tooth Removal
Surgical Tooth Removal
General Anaesthesia
Conscious Sedation
General Dentistry
Your dental requirements may be as simple as an oral exam and professional cleaning. They may also be as complex as a full mouth restoration to replace missing teeth. Whatever your dental requirements may be, we provide the caring, compassionate service needed to bring your mouth back to optimum health.
Cosmetic Dentistry
Using cosmetic dentistry, we can completely change the look of your smile. Small blemishes can be hidden, and large gaps can be filled, teeth can be straightened and whitened. At Hayfields Dental, we can do a total smile makeover that produces a natural, appealing smile that suits your facial features and personality.
Invisalign Orthodontics
Imagine straightening your teeth without anyone noticing. You can do that with Invisalign aligners. Invisalign aligners make straightening teeth easy. This orthodontic treatment for straightening teeth uses clear plastic trays called aligners to move teeth into the desired position. Find out more about Invisalign today.
Tooth Whitening
The most popular cosmetic dental treatment all over the world is teeth whitening. This one procedure can make a huge difference in your smile. Whitening your teeth can lift years from your appearance, causing you to look younger. It removes stains and discolouration from teeth, leaving you with a brighter smile.
Emergency Care
Some dental emergencies can catch you off guard, while others may be the result of hoping a bad situation will not get any worse. Whether it is trauma from a sporting accident, a fall or a badly neglected cavity causing pain, we can help. When you have a serious dental emergency that requires immediate attention, contact us.
Dental Phobia
Whether you have an actual dental phobia or just feel uncomfortable at the dentist, our compassionate team at can help. We provide a relaxed, calm atmosphere and a gentle chair-side manner to so all our patients feel at ease, even those with dental phobia. Speak to us about general anaesthesia and conscious sedation options.
Our Dentists
Leading the team at Hayfields Dental are our four experienced and accomplished dentists. They are highly skilled in all areas of general, cosmetic and restorative dentistry, and committed to providing you with the highest standard of personalised care and quality work in a warm and inviting environment.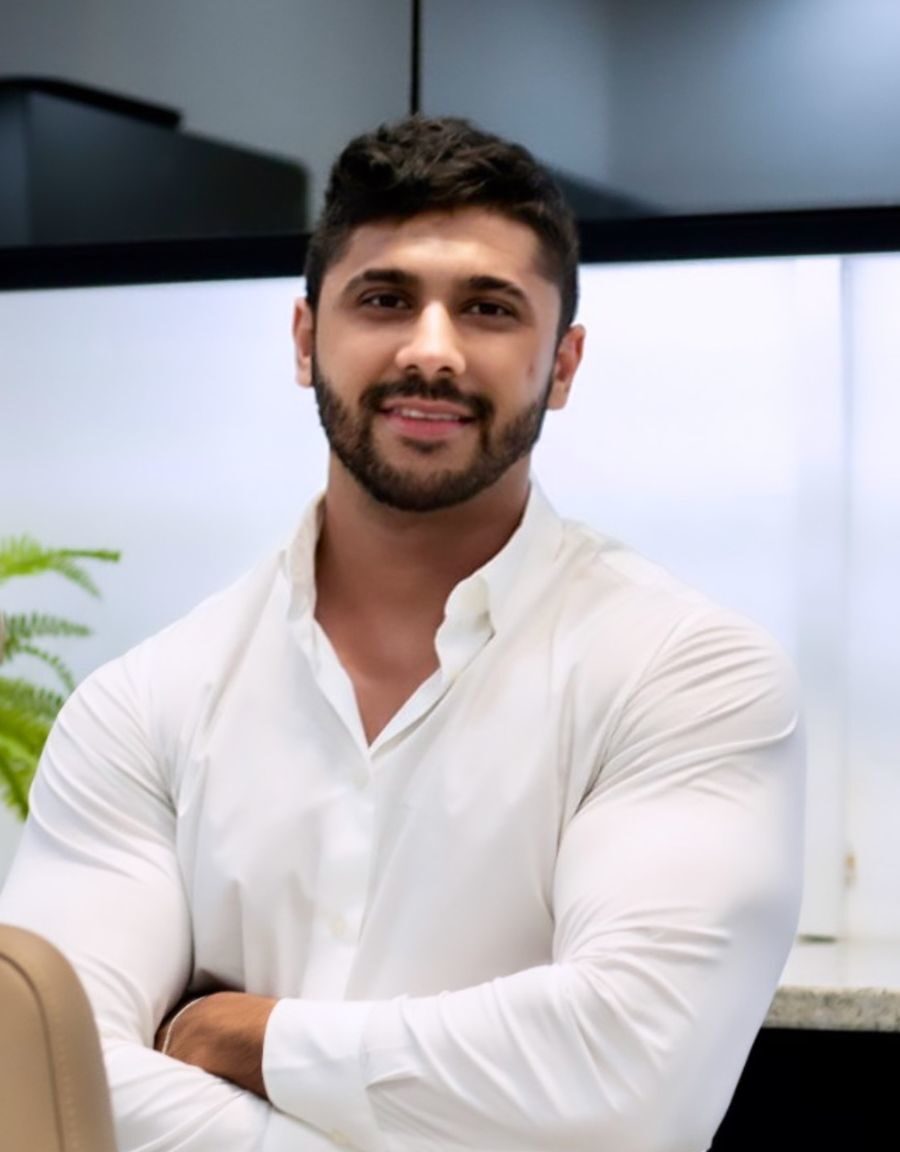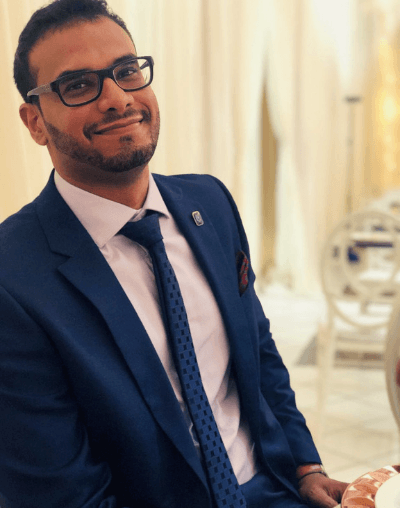 Book your dental consultation with Hayfields Dental today